Please check back frequently, more camps to be added!
Page updated 3/17/19
Our Summer Camp Schedule 2019 will run from Monday, July 8th – Friday, August 2nd. We have a variety of offerings for dancers ages 3-11.
Visit the detailed program description pages below to learn more and register.
Spaces are limited, register early!
See below for a list links to all of our great summer programs! Need help choosing? Contact us and we'd be glad to help you select the program that is right for you or your dancer!
4-Weeks Full & Half Day Summer Camps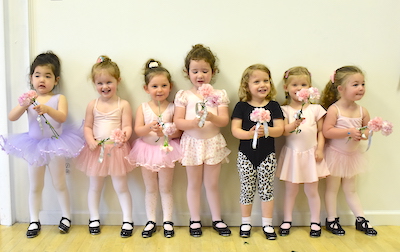 Tiny Dancers
This busy half day camp filled with fun, will keep boys & girls ages 3-5 engaged. These campers will learn basic dance and acro skills, will sing, play games, do crafts and more! These campers should bring a snack and water bottle.
Learn more and register here
      
Half Day & Full Day Dance Camp
We offer full and half day dance camp for ages 5-11. Campers will have fun day filled of dance, acro, singing, theater, games, crafts and more! Special days will include face painting, balloon animals and more!
These campers should bring a small snack, water bottle and Lunch if attending full day camp.
Learn more & Register here

Ballerina Camp
Learn stories of great ballets like Cinderella, Nutcracker & more ⋅ Learn how to make a ballet bun and a beautiful headpiece ⋅ Learn beautiful ballet dance choreography and enjoy a traditional ballet barre ⋅ Have fun with music and learn a beautiful dance to be performed at the end of the week
Learn more and register here
Boys Hip Hop/Acro Camp
Boy's only Hip Hop/Acro camp! Our Boys Only classes offer a creative, athletic experience while developing coordination, motor skills, and rhythm through movement and music.  Classes promote fitness and positive self-esteem, as well as building confidence to perform.
Learn more & Register here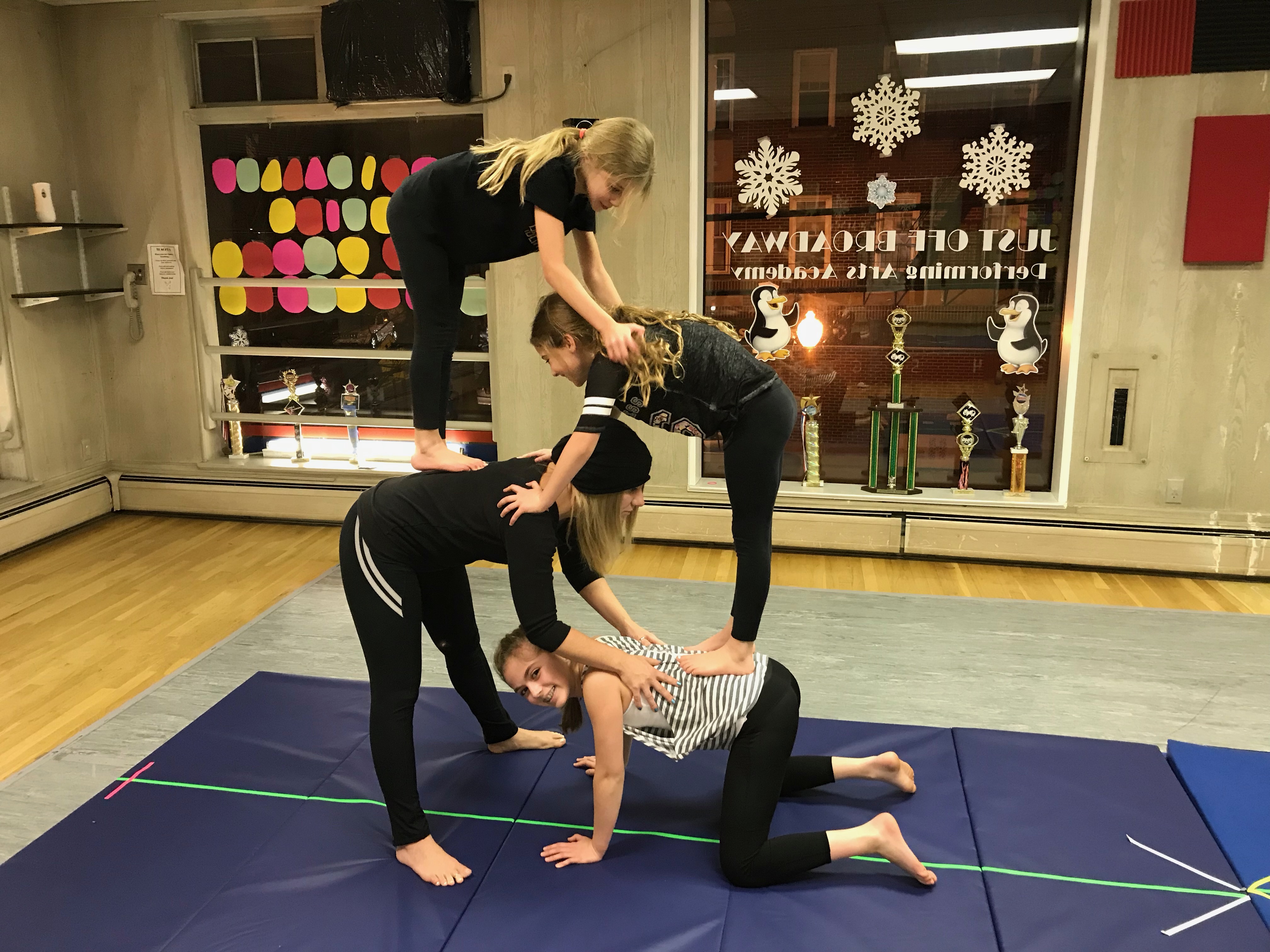 Acro Camp
Acrobatics teaches flexibility, balance, strength, muscle control, discipline & concentration. This camp will focus on fundamental acrobatic technique. Students will learn such things as handstands, cartwheels, back bends, walkovers, balance, & tricks. This camp is great for students looking to enhance their agility, flexibility, & strength.
Learn more & Register here
Fancy Nancy Camp
Come and get Fancy! A camp filled with fun, crafts,
pirouettes (a fancy name for spins) dress up, tea parties and more!
Learn more & Register here